---

Talk about an amazing boarding facility, day care and training facility! If you are in Florida in you must check into Pawsome Adventures! WOW what a facility.
We are located at: 16712 Whirley Road, Lutz, FL 33558, directly off of Van Dyke Road, across from the new St. Joseph's Hospital North. We are exit #14 off of the Veterans's Expressway and one road off of N. Dale Mabry Highway. We'd love for you to come visit us, but please contact us for an appointment, as this is also our private residence.
---
Great Dane Magazines:
http://www.daneworld.com


---
Herb and Alchemistry
This is a terrific Herbal website
---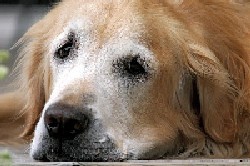 This website is a complete guide for keeping your old dogs healthy.
http://www.old-dog-treats-and-rawhide.com
---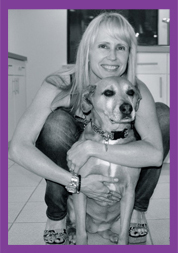 THE TAOVET CLINIC - This is a teriffic Holistic Vet in Malvern, PA
Dr. Graves works with many cancer patience and uses a variety of alternative methods and treats each dog individually.
http://www.taovet.com/contact.html
---
American Holistic Veterinary Medical Association- Directory Page. Type in your state to locate a practitioner. Note the Key to the left of this directory ....for example: CH represents Chiropractic and AC represents acupuncture etc.
---
http://great-dane-dog-breed-store.com
Specializing in dog training equipment for sport,police, military and enthusiasts.
Since 1999 Great-Dane-Dog-Breed-Store.com has provided dog training equipment for thousands of professionals around the world.

Great-Dane-Dog-Breed-Store.com carries trusted dog training equipment brands. Our product line of dog training equipment , dog supplies, and handlers items is the highest quality and affordable. The products on this site have been tested and approved. Each item provides optimal performance.

If this is your first time ordering from Great-Dane-Dog-Breed-Store.com order with confidence. Our products are guaranteed... we are happy to exchange items until we find the right fit.

We look forward to adding you to the long list of satisfied customers. Satisfaction and quality are more than simple words... at Great-Dane-Dog-Breed-Store.com it is our guarantee.

If you are at all unsatisfied, please Contact Us
---
Midwoof.com

We serve the Canine Reproduction Community and our fellow breeders, by providing whelping supplies, support and information; All designed to help with successful breeding and whelping of strong and healthy pups.
---
Where to Buy Precise Pet Foods in Coral Gables, Florida
Natural K9 Supplies
3117 Ponce de Leon Blvd
Coral Gables, FL 33134
www.naturalk9supplies.com
1-877-284-0350
---
Special OPS K-9 Academy -owned by trainer Brian Gayge, is one of the most effective and humane training academy's I have ever seen in all my years in dogs. Brian does a wonderful job and I am proud to have him be part of my health and wellness semiars as a guest speaker.

www.specialopsk-9academy.webs.com
---
Great Dane Club of America
- This is the parent organization for this breed and it is registered with the AKC - American Kennel Club, the only "true" registration agency in this country. For much info about the breed as well as Clubs in each state and rescue organizations go to this website.
---
ChillyBuddy.com - Chillybuddy Dog Engineered Gear is about dogs and their needs. We are in the business of making dog gear that is functional, effective and innovative. Our goal is to make dogs comfortable and happy no matter what the weather looks like, using the best engineering and materials. Our current products are: Chillybuddy Cooling Jacket, Chillybuddy Winter Jacket and Chillybuddy Raincoat.
---
Patricia Crane - internationally known sculptor - focusing on horses. If you have ever been to the Kentucky Horse Park in Lexington you have seen her work. Standing in front are is the statues of Supreme Sultan and The Phoenix. Patricia has a wonderful line of jewelry and statues, and she has blessed me with one of her gorgeous horse heads. She also owns the top show horse website which carries a wealth of information about Horses in general. Please check out her offerings of Horse Art
---
The Puppy Dog Place.com
- what a wonderful resource for puppy buyers. Check out the interview with the GreatDaneLady.
---
Kaye Ames School for Dogs
offers a comprehensive schedule of Dog Training classes to address all levels of learning for dogs and their people, from the new puppy owner to the experienced dog handler. Kaye and I were speakers on the Canine College Cruise in 2009 she is a dynamic speaker and offers wonderful advice for training your pets.
---
Shipping Overseas: - http://animalsanywhere.com/
Lee Atwood will build a crate for shipping, contact them for more information on transporting.
---
GREAT DANE MAGAZINES
Why is it important for breeders to subscribe to these magazines, all of them, because they are the archives we have for keeping track of bloodlines. They are an important part of our chronological history, and a necessaity for any new owner contemplating breeding and showing in the future.
We so fortunate to have two absolutely two gorgeously designed magazines for our enthusiasts. The Great Dane Gazette owned by my dear friends Lorraine and Glen Matherly of the famous "LORE" Great Danes, is the newest addition to our list.

Then we have Rita Suddarth's Daneworld Magazine, which has been around many years. Both are full of color, educational articles and important information for this breed, and both are also online for your viewing.

The third magazine that is only an on line magazine and it is owned by Beve Hauer of the lovely Hauerdane kennels, it is called the GreatDaneReview.com
---
If you have any suggestions or comments about the new site or concerns you may have, please send me an email at: glenn@westcoastpetsupply.com
---
---
The National Animal Interest Alliance is an association of business, agricultural, scientific, and recreational interests dedicated to promoting animal welfare, supporting responsible animal use and strengthening the bond between humans and animals. Our members are pet owners, dog and cat clubs, obedience clubs and rescue groups as well as breeders, trainers, veterinarians, research scientists, farmers, fishermen, hunters and wildlife biologists. The membership roster of NAIA includes some of America's most respected animal professionals, advocates and enthusiasts.

---
---
---
---
Orthomolecular Specialties - Website of Dr. Wendall O. Belfield
Most current and respected information on Vitamin C use in animals. Dr. Belfield is one of a short list of individuals that I greatly respect for what he has done for animal science. He is the founder of the Belfield Pet Food Research & Development Center, and one of the designers of Innova dog food.
---
The Wysong Institute - A not-for-profit organization trying to make a difference in the world. At Wysong we are not marketers but are staffed by doctors and scientists specifically dedicated to achieving optimal health with products and information of conscience.

Our best product is free information and education. We hope you take advantage of the site to that end. We offer Dr. Wysong's books, monographs, free newsletters and thousands of hours of well-researched written material to help you achieve optimal health.

Wysong is also a 25-year treasure of products for you, your family, and your pets. If you are serious about health, if thinking matters to you, this is where you can get honest and competent information about holistic nutrition, vitamins, disease, prevention, dieting, beauty, skin care, foot care, natural food, organic cereal, enhanced water, supplements, and natural, healthy, holistic pet food for dogs, cats and ferrets.
---
Physicians Committee for Responsible Medicine

What is PCRM? - Doctors and laypersons working together for compassionate and effective medical practice, research, and health promotion. PCRM promotes preventive medicine through innovative programs.
---
Thank you for visiting Only Natural Pet Store, your source for healthy supplies for dogs and cats. Our products are chosen for their holistic approach to pet health - natural dog food, cat food, treats, supplements, medicine, shampoo, herbal remedy treatments, raw and organic food, and much more. Please call us toll-free at 888-937-6677 with any questions or to place an order.

---
An excellent veterinary website to better understand your pet's disease, medicines, vaccines and surgery. Want to look up what meds your pet is on to find out the adverse reactions? Do you want to find out the latest on vaccine or surgery information or get a real handle on the disease your pet may have and your at a loss as to what to do? Go to this website and learn learn, learn!
---
PAT HASTINGS

Pat is well respected in dog-world as an educator, author and AKC judge. Well-known for her Puppy Puzzle video, she evaluates the structural quality of over 300 litters per year. If you are a dog breeder or aspire to breed and show, it is a must that you own her Puppy Puzzle Video and book on structure, as well as attend one of Pat's seminar - see info in detail at her website.
---
Margaret Stafford offers several pet services including, Pet Sitting, Pet Massage and Energy work (Reiki) for dogs in all walks of life. Age related issues, weekend
warrior type of dogs, agility dogs, and working dogs. can all benefit from a professional PET MASSAGE. Pet Massage techniques are gentle and effective; it works with the body, not on it, by manipulation of muscles and skin to promote increased circulation to all the organs and tissues in the body. In addition she is a responsible breeder of White German Shepherds and does all genetic testing recommended by the White German Shephard Club's standards.
---

Our Mission
Great Dane Rescue, Inc. is a non-profit 501 (c)(3) group dedicated to the rehoming of relinquished Great Danes, serving Michigan, Indiana, Ohio, Illinois, Northwestern Kentucky, Alabama, and Ontario, Canada.
Code of Ethics Member of the Michigan Purebred Dog Rescue Alliance

Member of the Great Dane Club of America

Member of the Wolverine Great Dane Club of Michigan

Member of the Michigan Purebred Dog Rescue Alliance, Inc.
Great Dane Rescue, Inc. is dedicated to the placement of relinquished Great Danes into loving, safe and permanent homes.
We place all Danes brought into our rescue program into foster homes where they are brought up to date on all their medical care, including neutering.
The dogs are kept for at least 10 days, allowing time for temperament testing and general health evaluation.
Upon adoption, a contract is signed stating that the new owners agree that the Dane will be kept indoors as a house-pet and that we will be contacted if the adoption does not work out. The contract also allows for us to inspect the living conditions of the dog at any time and if not satisfactory, take the dog back into Rescue.
In addition to placements and referrals, we also offer information on the Great Dane and provide guidance and counseling on care and training. The representatives serving Great Dane Rescue have been involved with the breed for many years and their combined experience includes breeding and showing, obedience training and of course, rescue work.
We are happy to answer any questions and want potential adopters to know all they can about the Great Dane. Great Danes make wonderful companions; they are very people oriented and need to be part of a loving family.
We feel that dog ownership is a responsibility that is ongoing for the life of the dog and encourage people to do research before they commit themselves to a breed as large as the Great Dane.
Great Dane Rescue is funded by donations, adoption fees and fund-raising. 100% of the fees go directly to our Rescue Fund.
http://www.deafdogs.org/
In 1996, members of the Deaf Dogs E-Mail List, founded by Canadian and future board member, Lindsay Patten, rallied twice to raise the funds needed to fly deaf dogs to loving homes and away from certain death. This inspired the list members to propose that a not-for-profit organization be founded "to speak on behalf of and assist in the betterment of life for deaf dogs everywhere." The Deaf Dog Education Action Fund (DDEAF) is the result of an idea that was long past due.
Holly Newstead and her husband, members of the list, incorporated DDEAF as an educational organization under California's Nonprofit Public Benefit Corporation Law for charitable organizations in 1997. The organization was dedicated to provide support and information to deaf dog owners around the world who, thanks in part to the Internet, were discovering that they were not alone. Over the years, thousands of people from countries around the globe have found free advice, support and companionship by joining the organization, its "deafdogs" e-mail list, or by visiting this website. Hundreds of deaf dogs have found new homes through either the list or our Adoption pages.
---
---